Beach Hut Deli Survives Covid with Food & Music
Huntington Beach Chamber of Commerce, Matt Liffreing
https://www.youtube.com/watch?v=n6NIV8oq31Y


BREAKS MUSIC INTERVIEW with Chris Cruz
Oct. 29, 2021
On this episode of The Breaks Music Show – THE SINGLES, we have American Folk Rocker Chris Cruz. Chris is a lifelong southern California resident and is a fixture on the live music scene. We'll have his interview with Ed Steele right after this!
https://www.youtube.com/watch?v=3vofgaYPv1U
http://rockwrite.blogspot.com/2020/08/new-music-paul-mccartney-old-97s-cary.html
Robert Kinsler-Rock 'n' Roll Truth, August 25, 2020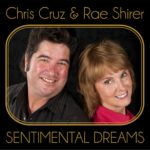 CHRIS CRUZ & RAE SHIRER-Sentimental Dreams
You might like if you enjoy: Johnny Cash & June Carter Cash, Bright Blue Gorilla
Tell me more: It's amazing what two singers and a guitar can do. Sentimental Dreams, a new six-song EP release from Chris Cruz & Rae Shirer, is an uplifting and joyful listen that taps into the warmest of Americana and folk traditions. A collection that features three compelling originals and an equal number of artful covers, the EP provides a fantastic introduction to the two talented artists. Cruz (on acoustic guitar and vocals) and Shirer (duet and backing vocals) craft straightforward recordings that recall the best of '60s and '70s folk music; especially ambitious is their own "Lie" with bold harmonies that help propel the epic track on its enticing run. The countrified "Not Your Kind of Man" (which could have been a hit for Johnny Cash & June Carter Cash) and probing "Sentimental Dream Come True" are thrilling listens as well. The duo's reworkings of the John Denver classic "Take Me Home Country Roads," the Everly Brothers' "Cathy's Clown" and the Eagles' "Peaceful Easy Feeling" honor the original versions while showcasing the signature sound that Cruz and Shirer create together.
SONGS OF FREEDOM-Chris Cruz carries on the Folk Tradition
Steve Donofrio  October 4, 2019
For well more than a decade, Chris Cruz has made a living playing his acoustic guitar and hosting events such as open-mic nights in wine bars, restaurants and other unsuspecting establishments. He's also released a substantial amount of original material. But the songwriter and rebel at heart quickly learned that being based in Orange County meant that not all of his audiences would take kindly to his modern folk-protest songs.   Read more…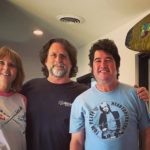 In this episode of AM Radio on KX93.5 (where the AM stands for Americana Music), we welcome OC musician Chris Cruz, and Rae Shirer (backup vocalist extraordinaire) for some conversation, music from Chris's forthcoming album, and live performances as well! Enjoy!
---
---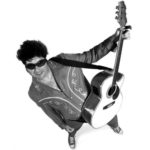 I LIKE THE RED I LIKE THE BLUE Chris Cruz's Political Song about 
Baseball hit's home at your local bar
Nate Jackson      September 7, 2018
We're never really prepared to hear a new song that makes our lives feel a lot easier, or at least a little less complex. Sometimes it's a tune we hear on the radio, or maybe it's an acoustic jam being strummed at the back of your local bar that sounds like goofy little ditty about baseball. Then again, if you really believe the slogan "Baseball is Life" then you should probably put your drink down and listen a little closer while folk singer Chris Cruz is on stage.  Read More
---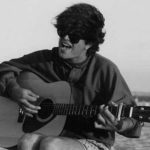 HARD-ROCKING CHRIS CRUZ Reveals his Softer Side
Robert Kinsler
"In My Heart" sparkles. Although there is a simplicity to the recordings, the melodies and Cruz's affecting delivery of the songs shine across the CD. Echoes of the Beatles, Buddy Holly, Tom Petty and Roy Orbison come to mind listening to gems such as "I'm In Love With a Girl," "When You Look at Me," "Blame it on Love" and "The Other Side."   Read More